This guy is one of my favorites. Coincidently, he is also our son's favorite. They are best buds. There is one thing you need to know about this little man...he never stops smiling. I mean never. I have watched him with sweat dripping off his forehead at soccer camp and during games, falling down, getting kicked, running into other kiddos and still, the smile does not leave his face. It's a phenomenon and I absolutely love it!
I just realized how close we are to Christmas again and it reminded me of this silly, fun day when I had the chance to wrap this little smily face in lights and photograph him for his Christmas card last year. We had a great time, but I'm not going to lie...since I brought his best friend with me to the shoot, I had to bribe him a bit because all he wanted to do was play. I made the deal that he could take some pictures when we got done and he took the bait. Of course, I captured all smiles and he captured me once...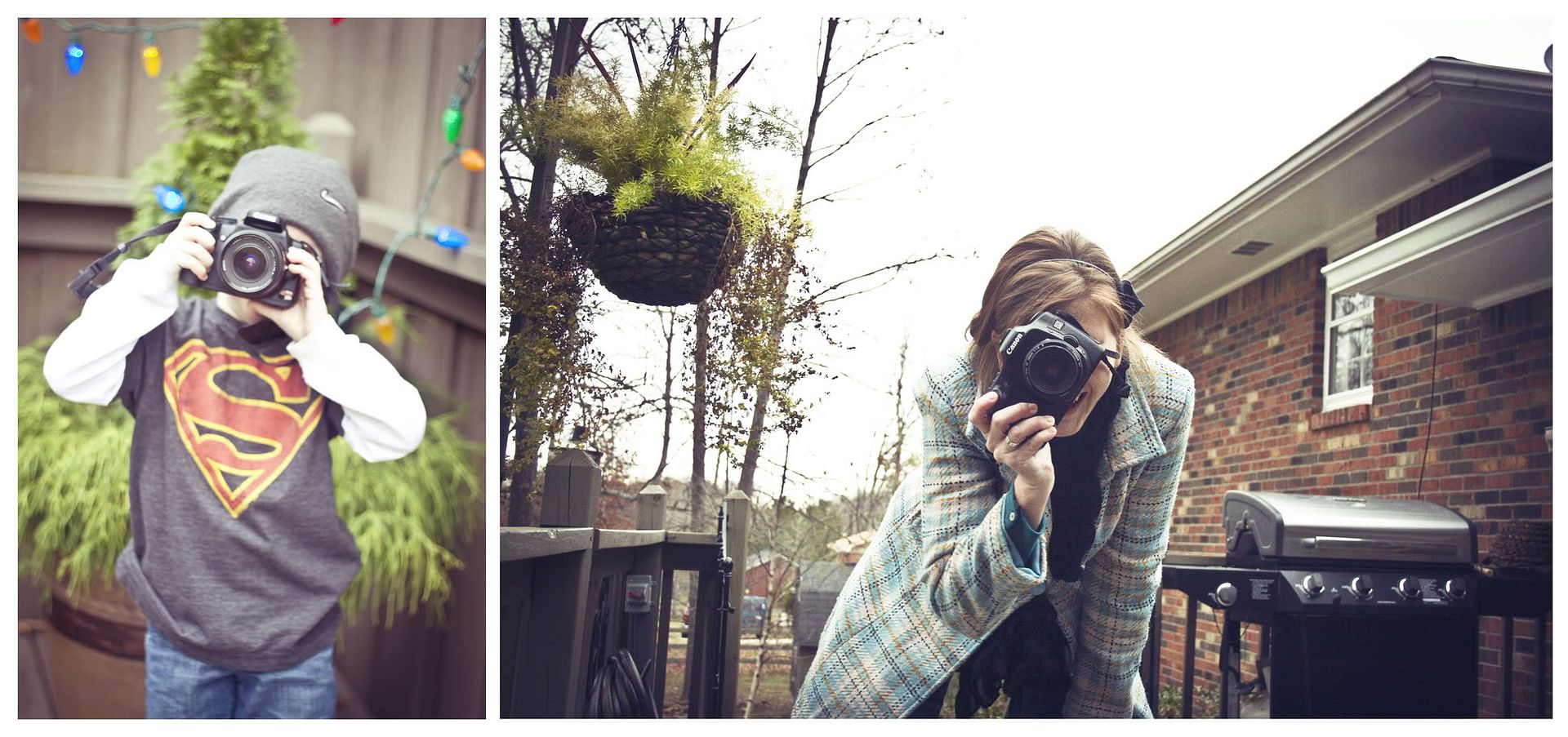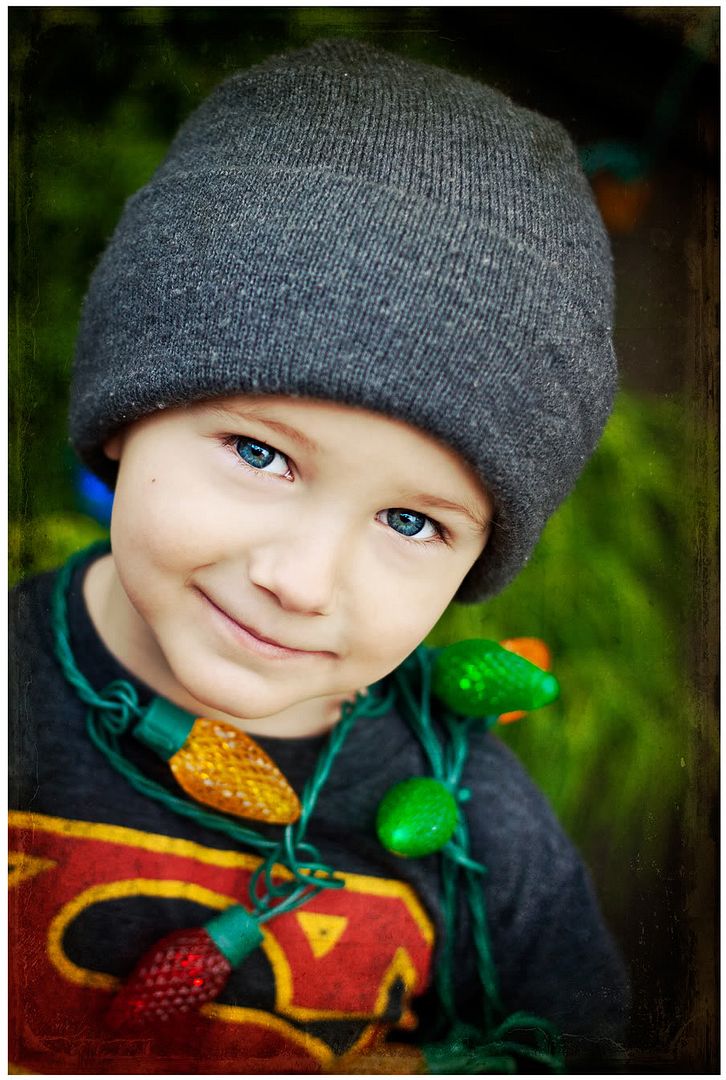 They couldn't decide on which card they liked best, so they sent out a few of both...