As many of you know, we recently signed a lease on a studio space in downtown Paris. We are not completely finished with our renovation work, but since we had several people waiting on shoots, we decided to do a soft opening so that we could go ahead and use it and squeeze in the rest of the work as we can between shoots.
Now, before I go on, there is something very important that has to be pointed out. My husband is amazing. Every major change you see in the following photos was done by his two hands and now aching back. I assisted where I could and have painted my share of the walls, but the
real
magic has happened because well, frankly, I married a man who can do anything! I am not stretching the truth in that statement. He really can do anything. Just wait...I'll prove it.
As I said, there is still a great deal of work to be done...the floors need to be sanded and sealed again, there are photos to be ordered for the walls, more props to display, our sign isn't up yet and we still have to remedy the awful drop ceiling and florescent lighting. But I have faith that you all will be able to look past those things and see the potential this little space of ours has!
I'll begin with the "before" photos taken the day we got our keys.
The Lounge Area
The Lounge Area
Ok...here is exhibit A of my case to prove that Bala really can do anything. We knew that we would have to replace the flooring and originally planned on painting the concrete, but we decided to go "green" and recycle some of the material already in our building. In it's former life, our studio was a retail store. On the second floor of the store was where they kept their inventory. There were two rooms of shelving...

which allowed us to go from this...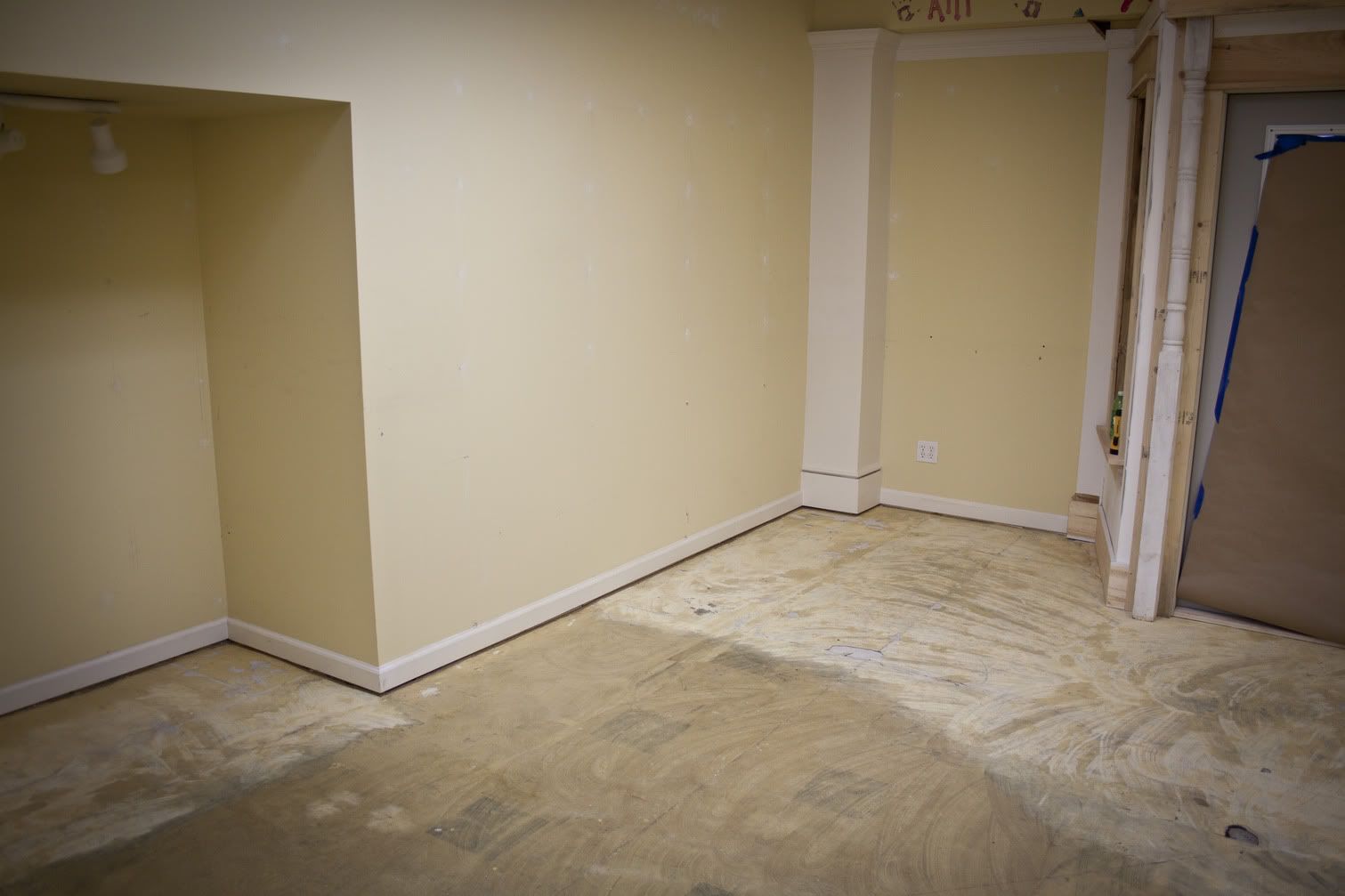 to this, by using some of the material for strips to nail the other material to!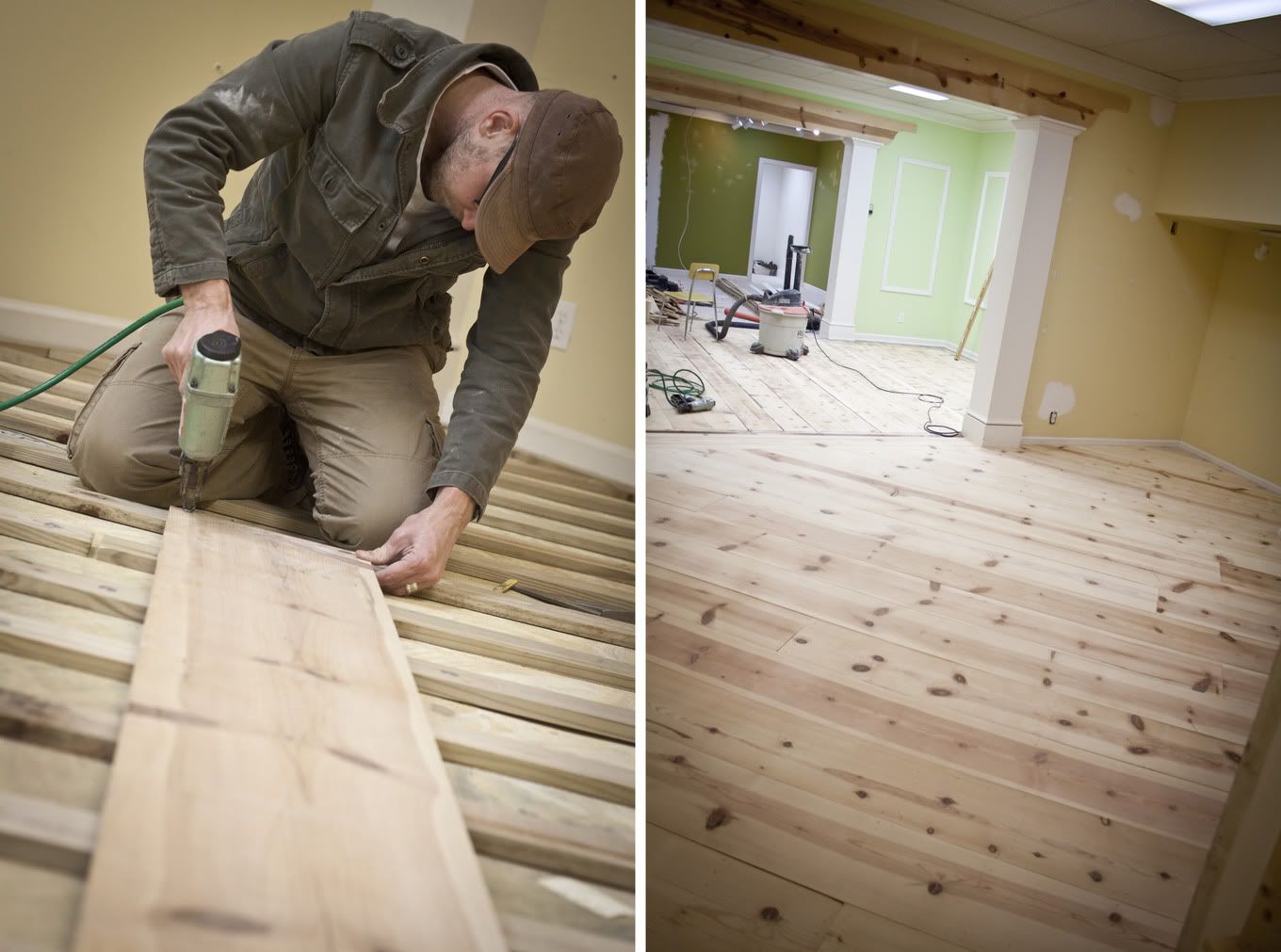 A little distressing
and staining,
and voilà!
Studio I
Bala sanded the existing floors so that we could stain them the same as the Lounge and then added some molding for visual interest.
Studio II
Tore down a wall and removed the carpet...
And now, for what it looks like today with vignettes set up for our shoots. Remember, there is still much to do, but we're well on our way!
The Lounge Area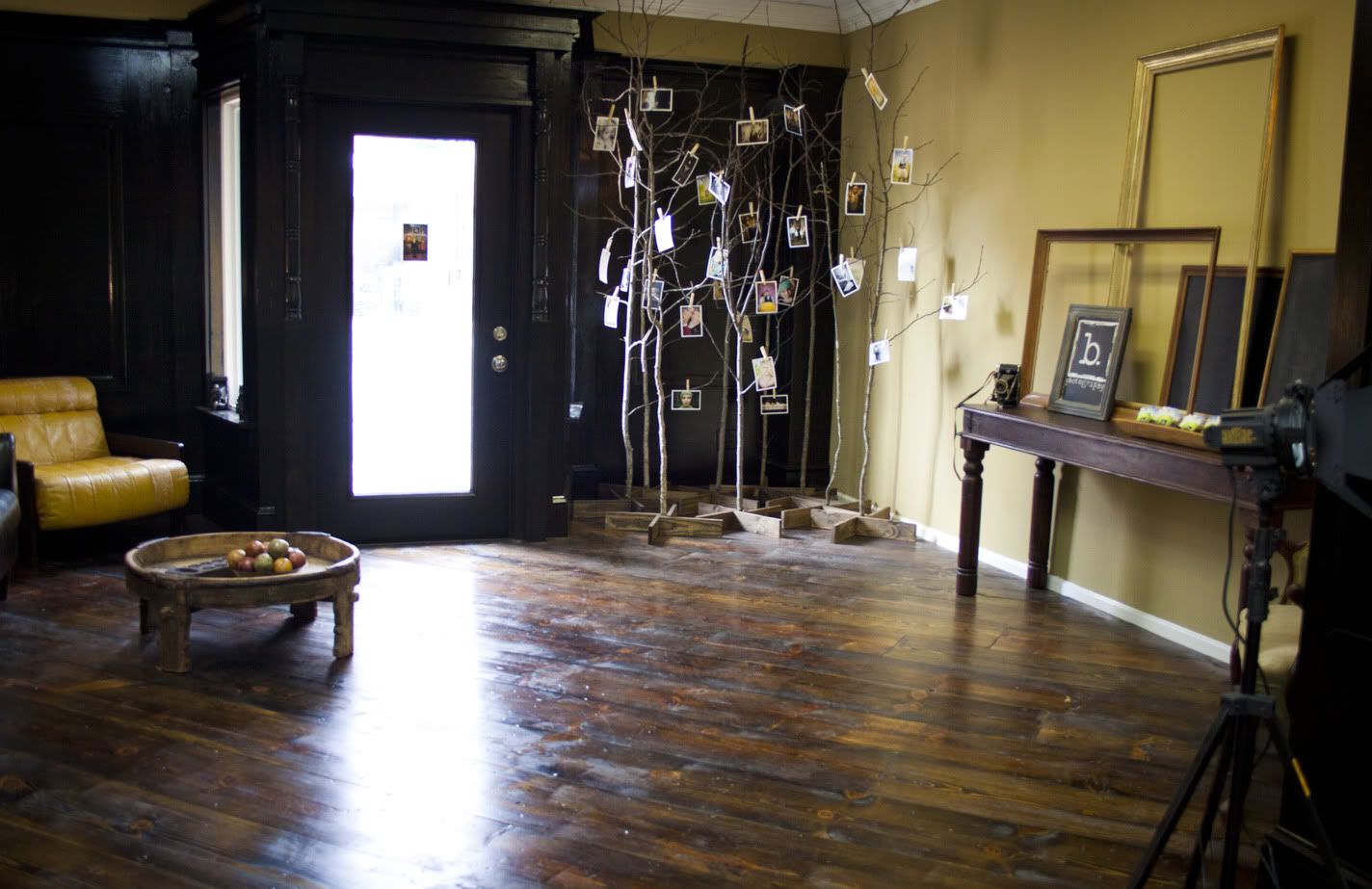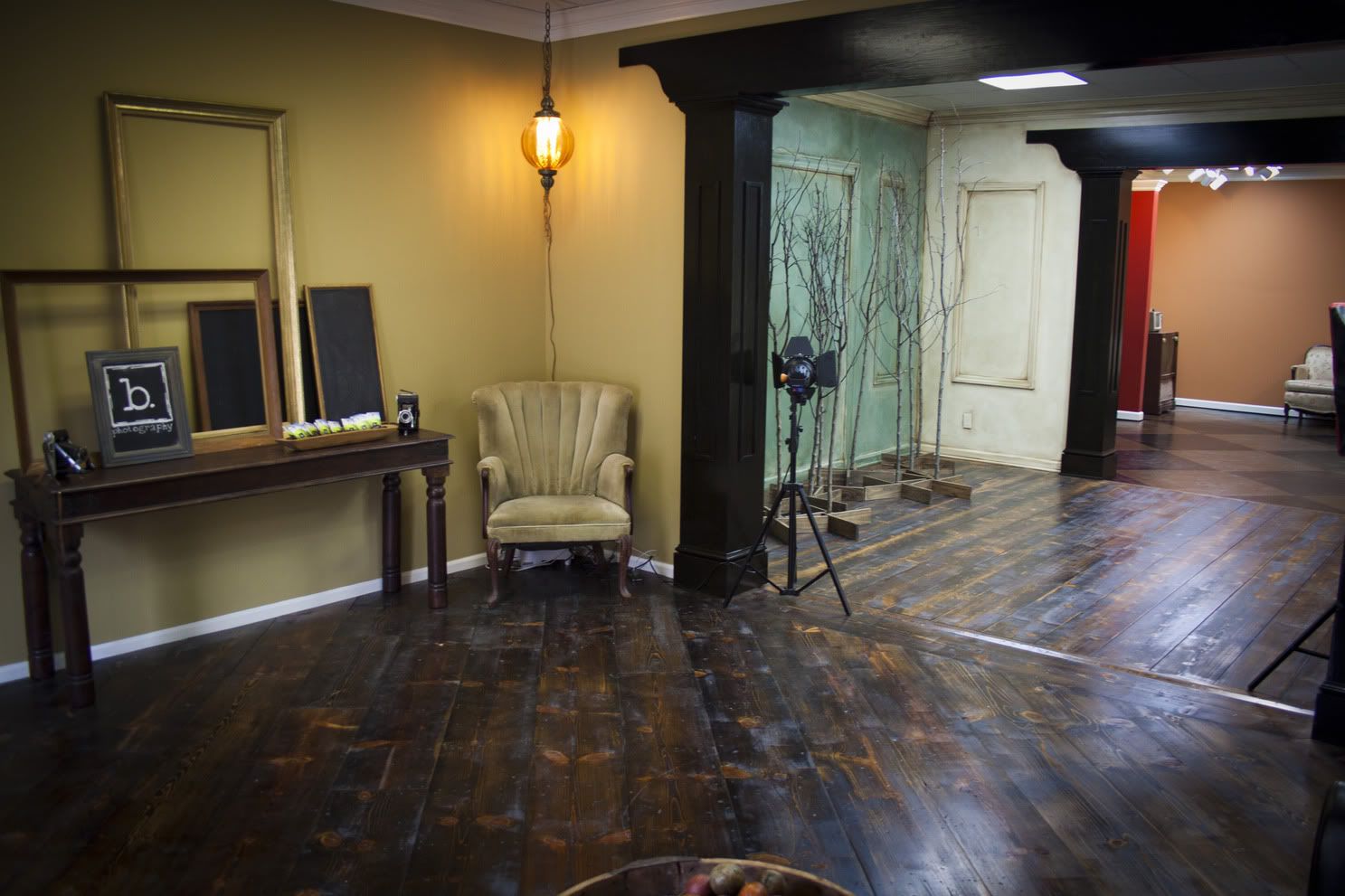 Studio I
Exhibit B...faux finishing done by you know who.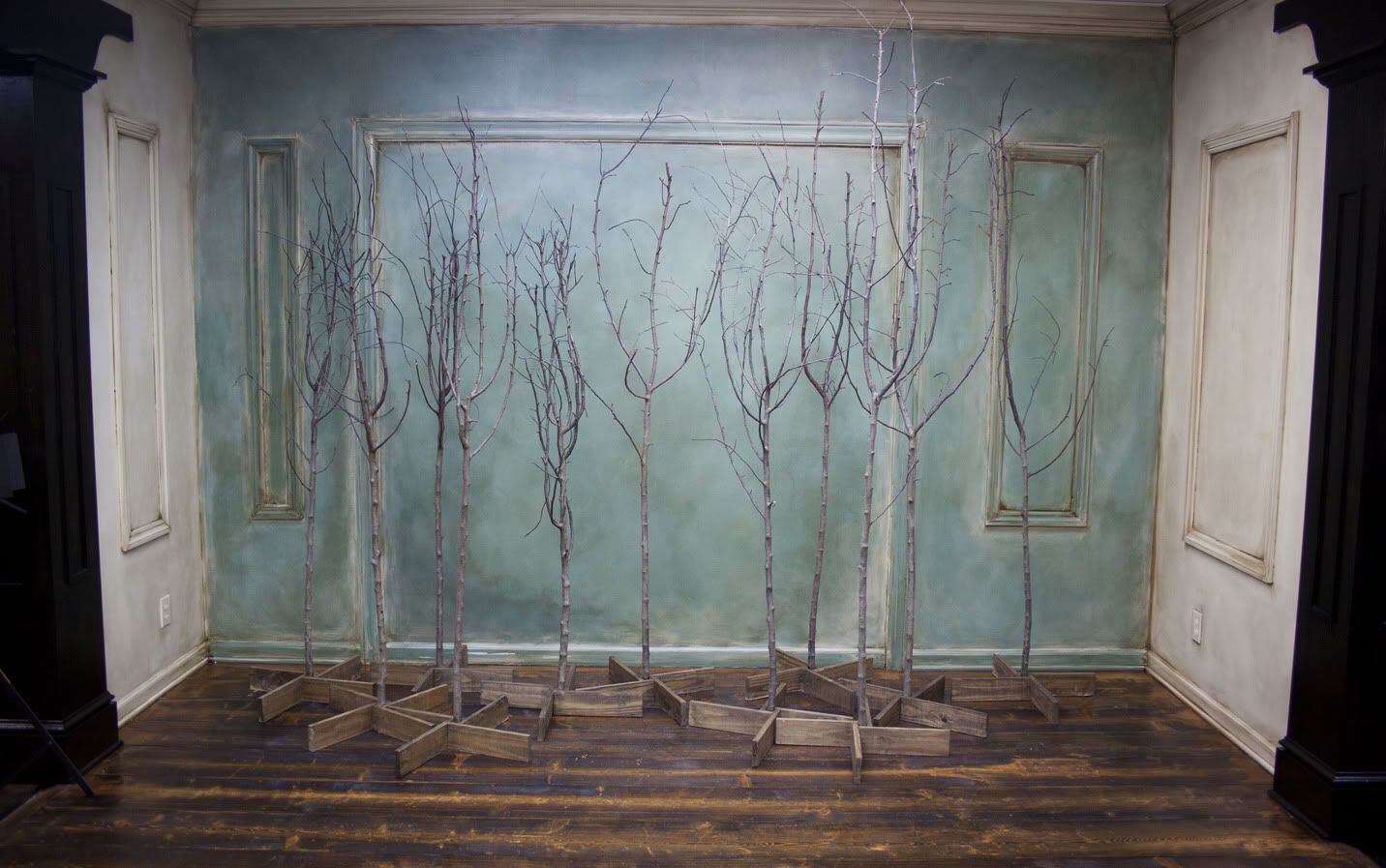 Studio II
Aaaand Exhibit C...floors painted and vignettes set up by the man who. can. do. anything. I rest my case.